Instantly issue virtual and physical VISA cards
In seconds, you can issue employee cards with spending rules.
Allow flexible spending within budget
Employees get allocated weekly or monthly budgets. Spending rules and vendor restrictions ensure that teams stay within project budget or employee entitlement limits.
Real-time expense tracking
Transactions are tracked in real-time, so you can address concerns or potential shortfalls before they become a problem.
Accounting software integration
Our Xero integration means you don't have to manually enter receipt information, allowing your finance team to spend time on more high-value tasks.
Stronger together.
If you're a Finance Manager, we know how difficult it can be to manage field staff who need to track day-to-day expenses.
Traditional methods like corporate credit cards have a high barrier to entry, and transactions can't be tracked in real-time. That's why we created Budgetly and partner with Xero.
Financial controllers use the Budgetly web application to eliminate time-consuming admin work and manage the entire expense process - all while empowering on-the-ground staff to easily access funds and pay for the things they need to do their jobs well.
How it works
Budget, spend, capture, classify and sync in real-time. Flexible, automated, hassle-free expense accounting.
Undefined spending impacts productivity and puts strain on reactive finance


…is tedious and time-consuming.
No more reimbursements
to any employee


…automation saves time and resources.
Accounts mapping is easy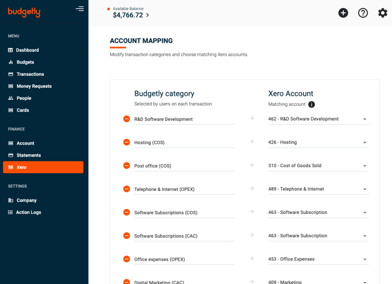 …in one step.
All the data you want in Xero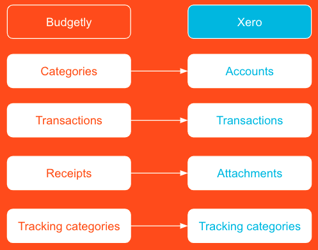 …synchronised in one click.
Xero + Budgetly features and benefits
CFO's are using Budgetly's next-gen expense platform to stay ahead of their competitors, in control and on top of their game while empowering team members.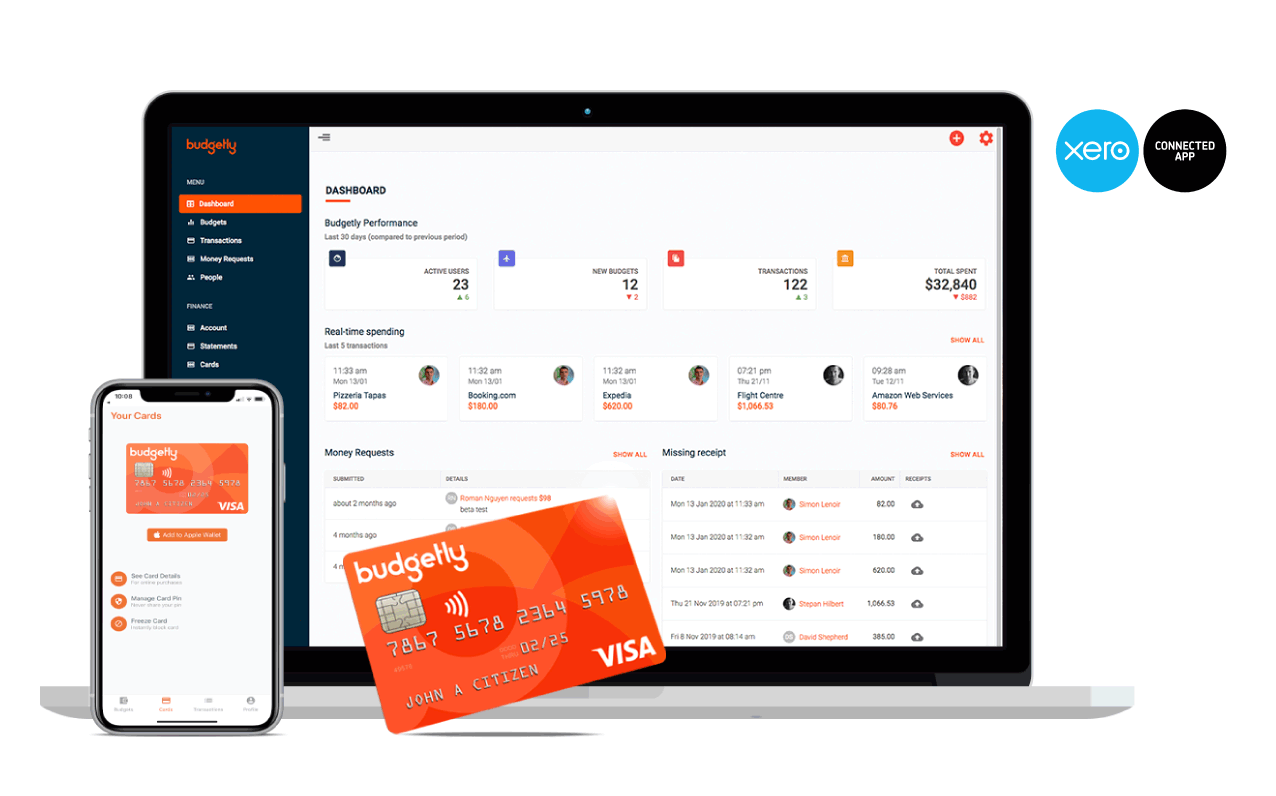 No more shared cards
Issue plastic and virtual VISA cards as they are needed.
Goodbye to reimbursements
Your finance team will be thrilled. No need to call or email users for expense receipts.
Simplifies bookkeeping
Eliminates expense reports and tedious tasks for your finance team.
Sync with Accounting software
Eliminate double-handling to streamline and speed up your account process. You no longer have to manually enter receipt information into Xero.
Guaranteed Receipts
Notifications prompt users to submit receipts at the time of purchase. Remove the hassle of storing crumpled receipts in an envelope or digging receipts out from emails at the end of each month.
Tracking categories
Your staff add Xero tracking categories on the go, so you don't have to chase them. Spend amount, GST, merchant and category details are submitted instantly.
Protect employee and company data
Two factor authentication security and 256 bit encryption protects personal and financial information. Safely utilise higher transaction limits than traditional credit cards immediately.
Reduce risk of fraud
Track payments in real-time wherever you are to identify any suspicious purchases. Easily disable any compromised cards and instantly issue a replacement.
Improve company policy compliance
Set rules encoded into cards ensures company policies are aligned and enforced.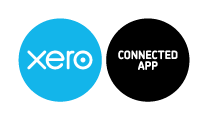 About Xero
Xero is world-leading online accounting software built for small business.
Get a real-time view of your cashflow. Log in anytime, anywhere on your Mac, PC, tablet or phone to get a real-time view of your cash flow. It's small business accounting software that's simple, smart and occasionally magical.
Run your business on the go. Use our mobile app to reconcile, send invoices, or create expense claims - from anywhere.
Get paid faster with online invoicing. Send online invoices to your customers - and get updated when they're opened.
Reconcile in seconds. Xero imports and categorises your latest bank transactions. Just click ok to reconcile.
Find out more or try Xero Accounting Software for free.