How Prepaid Corporate Cards Are Helping NDIS Service Providers During The Pandemic
Prepaid corporate cards have long been a sought-after method used by
SMBs in managing their expenses
. But lately, this method is becoming increasingly popular in the NDIS space, especially during the pandemic. While living in a pandemic is never easy, having a pre-loaded card can make a huge difference in staying ahead of changes.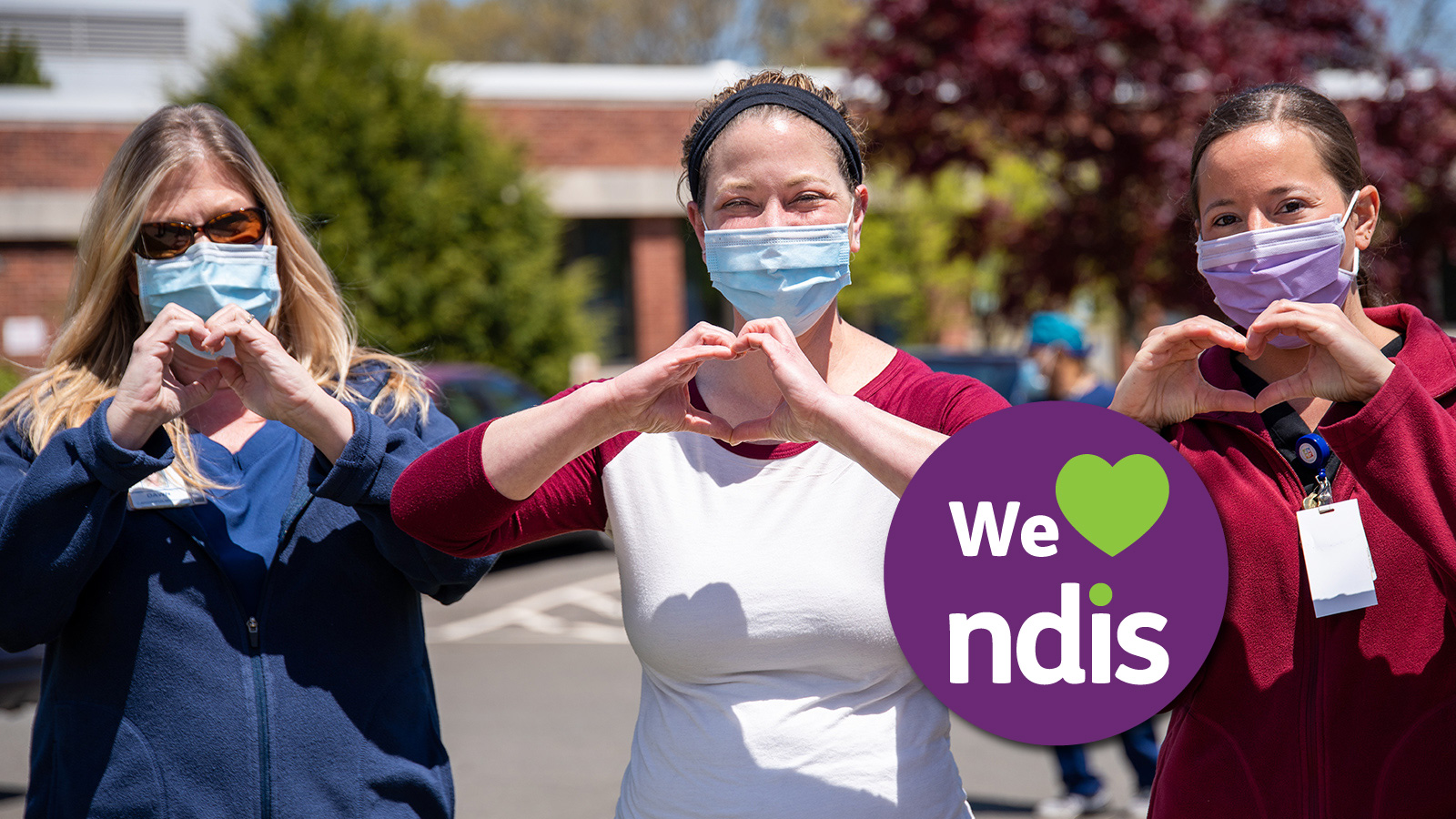 Essential workers have played a crucial role in getting Australia through the COVID-19 pandemic. This is especially true for NDIS support workers whose support and care doesn't stop, even during lockdowns. While support workers have always been a resilient bunch, restrictions are now more rigid than ever - bringing new challenges with it. So what is the best way forward?
COVID Support for NDIS
Currently, there are a few support measures by the NDIA that can help service providers and participants during Covid-19. According to the NDIS website, this includes:
Service providers who can't access PPE supplies privately can contact the National Medical Stockpile by emailing them at NDISCOVIDPPE@health.gov.au.
However, these additional supports work best when pre-loaded cards are involved. Support workers must be quick to adapt when they are out and about with their participants or in-between caring for multiple participants. For example, they must be able to purchase a damaged facemask or an empty hand sanitiser quickly and contact-free while on the field.
This is why an emerging trend in the NDIS space is using prepaid corporate cards to empower support workers. In a pandemic, this means:
Giving support workers the flexibility to purchase safety equipment themselves whenever necessary; and,
Allowing support workers to pay for personal protective equipment (PPE) such as disposable facemasks, gloves, and hand sanitiser in a contact-free way - without having to physically travel to the office to get cash whilst on the job.


Empowerment is best achieved through proactive expense management, and the best way to do this is through pre-loaded or prepaid corporate cards. Unlike credit cards that are usually shared among staff and petty cash that requires physical contact, pre-loaded corporate cards are an ideal expense management option when trying to minimise contact.
With the implementation of a proactive expense management process, NDIS service providers can then consider the following three best practices.
Best Practice 1: Updating Health and Hygiene Policies
NDIS service providers no doubt have a health and hygiene policy that highlights how to remain safe on the job. Adding a new policy statement to explain changes in the expense management process due to the pandemic is not only simple, but it shows clear communication from the service provider.
For example, service providers can add a new paragraph in the policy explaining that in order to protect the health and safety of staff, support workers can now purchase PPE and any work items using a prepaid corporate card without requesting permission or returning to the office to collect petty cash.
However, service providers must keep in mind the following questions when updating policies:
Is the policy clear and answers all possible questions on health and safety?
Is the policy distributed to all staff and stakeholders?
Is the policy specific to COVID-safe practices?
Can the practices be implemented without being too much of a burden for support workers?
Is the updated policy necessary to keep support workers safe?


Keeping Support Workers' Safety a Priority
Support workers must be trained on how to interact with participants and maintain safety during a pandemic. They must also be informed of the recent updates in the company's health and safety policy. Scheduling a one-day training to go over both these topics would go a long way in getting support workers aligned and informed.
Because PPE is so crucial in a pandemic, support workers in affected states can now claim up to $27 per day for PPE, as long as an adequate invoice and receipt is provided. Through pre-loaded cards, claiming this subsidy would take only 30 seconds as all the receipts, invoices and transaction records are already tracked and reconciled. More importantly, these items should also be purchased with as minimal contact as possible.
Develop a Risk Management Plan
The pandemic has taught NDIS service providers how to be agile and anticipate an unexpected future. A risk management plan can detail how the service provider identifies risks, assesses risks, and the strategies for managing these risks.
A risk management plan should be done specifically on how service providers are minimising the risk of spreading infection. There are many COVID-19 risk assessment templates available online to help providers get started on their risk management plans. For example, the risk management plan should include:
The steps being taken to ensure support workers are trained on proper hand washing techniques - with proper documentation and records.
Pre-work checklists for support workers which includes a PPE checklist and safety procedure before meeting a participant.
A record of the quality of PPE that is provided or recommended for staff.
The guidelines for pre-loaded cards issued by the service provider, including when and how support workers can use it.

The pandemic can be a difficult time for NIDS service providers and support workers. But by minimising contact and having proper health and safety practices in place, it's much easier to manage. To learn about Budgetly, see how we help NDIS service providers. Or, schedule a demo with us today.